Become a Cornerstone Partner Today!
The Box 2 Radio Network is listener supported. You can invest just $15  monthly to join us in providing this essential, foundational support that covers an hour of foundational operating costs for the network.
You can call  270.257.2689 or 270.257.0726 to make your pledge. Your gift of only $15 per month helps us to continue Exalting Christ through Elevated Talk and Inspired Music. Please pray about helping us spread the love of Jesus Christ to 21 Kentucky counties over the air and around the world through online streaming and the Box 2 Radio app. 
". . . I say unto you, lift up your eyes and look on the fields, for they are white already to harvest." John 4:35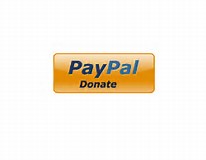 Download the Box 2 Radio app from your app store today and listen live from anywhere.
Christian talk radio, music, news and educational programs. Our network of stations include 91.5 FM McDaniels / Leitchfield / Central City Ky, 98.3 FM Rockport Indiana / Owensboro Ky, 91.1 FM Hiseville / Glasgow Ky. and around the world via our internet broadcasting system!
Download our app and listen from anywhere on your Apple iPhone, iPad, iPod or Android device! Now available by searching for Box 2 Radio in either the Apple App Store or the Google Play Store.
The Heart Behind The Music
'Go ye into all the world, and preach the gospel to every creature' (Mark 16:15).
Our Vision here at BoxTwo Radio Network, is to see the Kingdom Of Heaven expanded throughout the whole world. Our desire is to be so close to Jesus that we hear his heartbeat.
FCC Public File Inquires: contact John Carwile @ [email protected]