Become a Cornerstone Partner Today!
The Box 2 Radio Network is listener supported. You can invest just $15  monthly to join us in providing this essential, foundational support that covers an hour of foundational operating costs for the network.
You can call  270.257.2689 or 270.257.0726 to make your pledge. Your gift of only $15 per month helps us to continue Exalting Christ through Elevated Talk and Inspired Music. Please pray about helping us spread the love of Jesus Christ to 21 Kentucky counties over the air and around the world through online streaming and the Box 2 Radio app. 
". . . I say unto you, lift up your eyes and look on the fields, for they are white already to harvest." John 4:35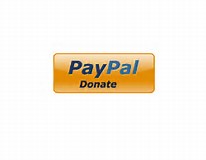 Download the Box 2 Radio app from your app store today and listen live from anywhere.
Pastor Aaron Wilson and a rotating panel of co hosts bring a two-hour live program each weekday morning from 7-9 (ct). You will get news and views, Bible Trivia, Polemical Bible study, Bible Q & A, an informative guest each day and more. This program re-airs each Monday through Friday 9 – 10:030 PM (ct).

The Bible Breakfast Club was hosted by the late Brother Ron Miller.  It was a two-hour live program. Focusing on news and views, polemical Bible study with Bible Q&A and an informative guest each day.
Pastor Philip Trent from Immanuel Ministries brings the Word of God to the Box 2 Radio Network every Saturday night at 7:30 PM (CT) and again on Tuesday at 9:00 AM (CT).
Listen to past programs of It's a Miracle with Cindy Herzog or listen to the current weekly program on the Box 2 Radio Network, Saturdays at 7:00 PM (CT).
Listen to past programs of Jesus is Lord with Renee Arterburn anytime or simply tune in to the Box 2 Radio Network, Sundays at 7:30 PM (CT) and Mondays at 9:00 AM (CT).


Pathway of Jesus – Brother Ernie Vincent
Brother Ernie Vincent's Pathway of Jesus brings the Word of God to our radio listening audience every Thursday morning at 9:00 AM CT and again on Sunday at 3:00 PM CT.
Christian talk radio, music, news and educational programs. Our network of stations include 91.5 FM McDaniels / Leitchfield / Central City Ky, 98.3 FM Rockport Indiana / Owensboro Ky, 91.1 FM Hiseville / Glasgow Ky. and around the world via our internet broadcasting system!
Download our app and listen from anywhere on your Apple iPhone, iPad, iPod or Android device! Now available by searching for Box 2 Radio in either the Apple App Store or the Google Play Store.
The Heart Behind The Music
'Go ye into all the world, and preach the gospel to every creature' (Mark 16:15).
Our Vision here at BoxTwo Radio Network, is to see the Kingdom Of Heaven expanded throughout the whole world. Our desire is to be so close to Jesus that we hear his heartbeat.
---