Join us as a Cornerstone Partner Today!
The Box 2 Radio Network is listener supported. Through much prayer and restored vision, we know that it takes just $15 per hour, monthly, to operate all four of our stations. We are asking you to join us in providing this essential, foundational support by becoming a Cornerstone Partner.
You can call us at 270.257.2689 or 270.257.0726 to get more information on how your gift of only $15 per month keeps your Elevated Talk and Inspired Music on the air. Please pray about joining with us to help spread the love of Jesus Christ to 21 Kentucky counties, into southern Indiana and around the world, by live FM radio and online streaming. 
John 4:35
I say unto you, lift up your eyes and look on the fields, for they are white already to harvest.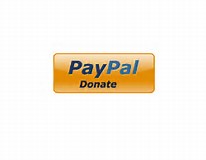 Listen anywhere at anytime with Box 2 Radio Live Streaming
CLICK WEBSITE BELOW TO LISTEN LIVE
The Bible Breakfast Club with host Brother Ron Miller is a two-hour live program. Focusing on news and views, Polemical Bible study with Bible Q&A and an informative guest each day. This program airs from 7:00 to 9:00 AM (CT) every morning Monday through Friday with an evening repeat broadcast from 9:00 to 11:00 PM (CT) .
Pastor Philip Trent from Immanuel Ministries brings the Word of God to the Box 2 Radio Network every Saturday night at 7:30 PM (CT) and again on Tuesday at 9:00 AM (CT).
Listen to past programs of It's a Miracle with Cindy Herzog or listen to the current weekly program on the Box 2 Radio Network, Saturdays at 7:00 PM (CT).
Listen to past programs of Jesus is Lord with Renee Arterburn anytime or simply tune in to the Box 2 Radio Network, Sundays at 7:30 PM (CT) and Mondays at 9:00 AM (CT).


Pathway of Jesus – Brother Ernie Vincent
Brother Ernie Vincent's Pathway of Jesus brings the Word of God to our radio listening audience every Thursday morning at 9:00 AM CT and again on Thursday evening at 7:00 PM CT.
Christian talk radio, music, news and educational programs. Our network of stations include 91.5 FM McDaniels / Leitchfield / Central City Ky, 98.3 FM Rockport Indiana / Owensboro Ky, 91.1 FM Hiseville / Glasgow Ky. and around the world via our internet broadcasting system!
Download our app and listen from anywhere on your Apple iPhone, iPad, iPod or Android device! Now available by searching for Box 2 Radio in either the Apple App Store or the Google Play Store.
The Heart Behind The Music
'Go ye into all the world, and preach the gospel to every creature' (Mark 16:15).
Our Vision here at BoxTwo Radio Network, is to see the Kingdom Of Heaven expanded throughout the whole world. Our desire is to be so close to Jesus that we hear his heartbeat.